* * * * * Our Iowa City, Iowa location is permanently closed * * * * *

We will open shop in Ito, Shizuoka, Japan in 2019. Please check here again.

Thank you to all of the wonderful customers who supported us for many years!
The following businesses might be able to help solve your auto or commercial upholstery problems:
Services offered

Name and contact info

Automotive upholstery

McFall's Auto Trim
(ask for Keith)
951 Miller Ave.
Iowa City, IA 52246
(319) 354-7017

Leather and vinyl repair
Cedar Rapids / Iowa City


New Finish
(ask for Josh Walker)
(319) 361-0437
This a mobile business that can come to your location

Leather and vinyl repair
Automotive Detailing
Carousel Motors - Detail and Reconditioning Dept.
604 Ruppert Rd
Iowa City, IA
319-444-0656
319-444-0670

Automotive upholstery and convertible tops

Auto Interiors and Convertibles
948 11th Street NE
Cedar Rapids, IA
(319) 362-6223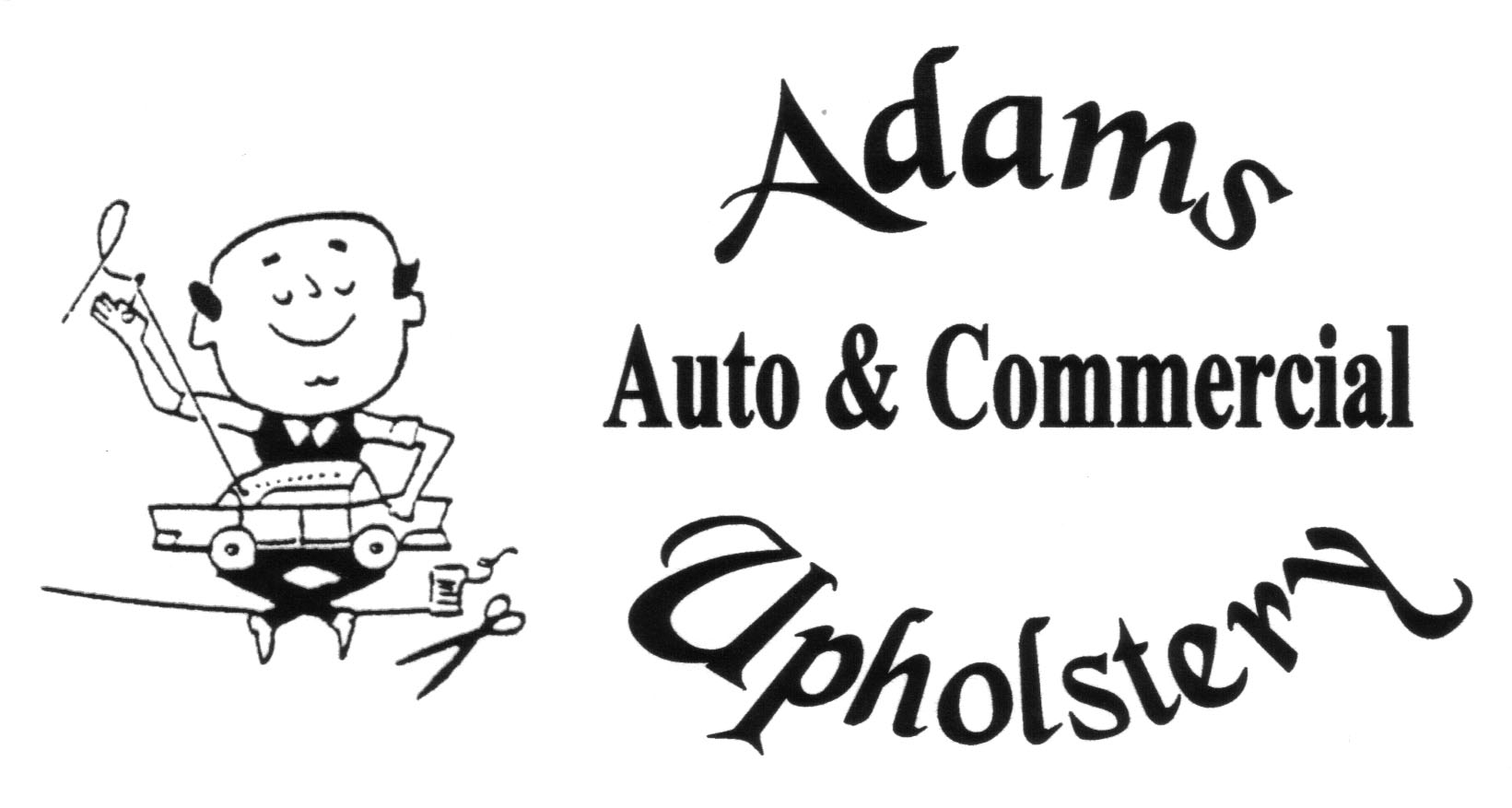 Quality craftsmanship and materials at a fair price

Thank you for visiting Adams Upholstery
We specialize in:

Complete Automotive Interiors

Repair interior wear and tear
Restore to original condition
Custom interiors
Cloth to leather conversions



Commercial and Industrial Upholstery

Restaurant seating repairs and restoration
New seating and design services
Industrial, agricultural, and fleet vehicles
Medical, dental and other specialized seats/tables

Adams Upholstery also has over 30 years of experience with:
· Motorcycles, ATVs
·
· Fitness equipment
·

· Trucks and transportation
·
See our
Services
page for more details
---
Adams Upholstery
1630 Willow Creek Dr.
Unit 7
Iowa City, IA
Google Maps