Adams Upholstery LLC - Iowa City

About Us

---
Our History



Adams Upholstery began as Modern Automotive Interiors in July of 1980 in San Marcos, California. Owner Jim Nishida-Adams started his seat repair business doing vinyl & leather repair - fixing small holes in seats for car dealers and restaurants. When the repairs were too big for vinyl repair, he referred customers to upholstery shops and eventually decided to learn the upholstery craft himself. In 1982, he completed a two-year training program with the San Diego Regional Occupation Program, and then added full service upholstery to his service portfolio. Jim was certified a "Master Craftsman" by the National Association of Auto Trim Shops in 1987.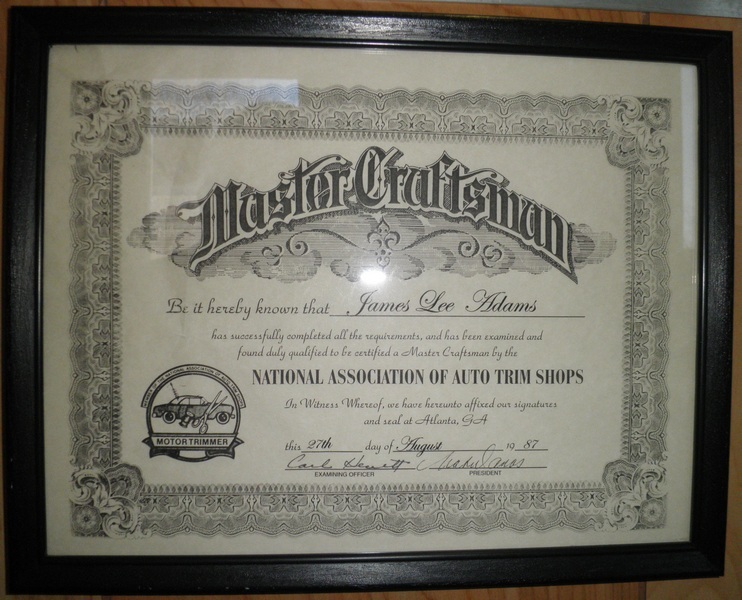 Watching the sleepy little beach towns of north San Diego County turn into planned communities and traffic snarls, Jim started to yearn for a simpler way of life. He moved back to his father's home state of Iowa and opened Adams Upholstery in Iowa City in March of 2010. Shoveling snow and watching for tornadoes has proven to be a fair trade off for being able to enjoy a town with a world class university, a thriving arts/music scene and friendly, laid back people.

About the Automotive Interior Trade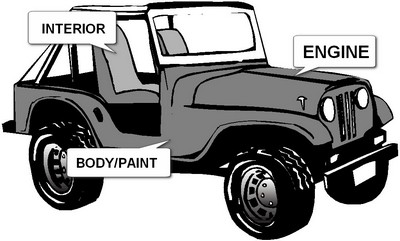 After you drive a new car off the lot, there will be three main types of service shops to repair, restore, or customize your vehicle: mechanical shops, body/paint shops, and interior shops. Mechanics are everywhere because your vehicle needs to run. Body and paint shops are pretty easy to find because . . . well, we run into things, and we don't want people to know it. Automotive interior shops on the other hand, are much harder to find and by far the least understood. Nonetheless, just like a mechanic or a body shop, we can repair, restore, or customize in our field of expertise.

As with all areas of automotive design and manufacturing, interiors are increasingly complex. The first automotive seats were simply customized wooden furniture made to fit inside a car. As auto seating design evolved, stamped metal replaced wood frames, seats became adjustable, and safety features were added. Today's car seats are equipped with many moving parts that allow for a wide range of ergonomic positions, including multi-position lumbar supports. Several types of seat heating elements are also available, and the most recent development is air-cooled seats. Professional auto upholsterers have a thorough understanding of vehicle interiors, how they are designed and made, and how to restore them to their original condition.

Technology is constantly changing, and that makes it extremely important to choose a professional.


Choosing a professional shop

Any truly professional service business should have a commitment to:


- Quality work and materials
- Customer satisfaction, transparency, and resolution of complaints
- A solid reputation with the public and business community



Adams Upholstery LLC is a fully insured shop. We have an A+ rating with the Iowa Better Business Bureau. In addition to many satisfied private customers and the people they refer to us, we also regularly perform work for all the major car dealers in Iowa City and the east-central Iowa Corridor. These dealers include:



- Deery Ford
- Billion Automotive Group
- Toyota of Iowa City
- Carousel Motors
- Deery Chrysler
- Hartek Automotive
- Star Motors
- White Dog Imports
- McGrath Auto Group
- Zimmerman Motors



If these reputable dealerships depend on us to solve their automotive interior problems, you can count on us to help you too.